The original name of the person whom most of us today known as colonel Kentucky was actually Colonel Harland David Sanders. ( September 9, 1890 – December 16, 1980)
All it take is Just that Only One
Before he become successful , rich and well known as Mr. Colonel Kentucky by most of us today, he actually faced
1000
rejections and the 100
1
person who finally not only did not reject him but instead agreed to be his parthner in this Kentucky Fried Chicken business was
Pete Harman
.
Anyways there are also other sources which had believed and rumoured that it was 100
9
rejections right at the face and it was the 10
10
attempt that he met correct
one
To be successful and rich is never easy. Imagine facing one thousand rejected and having finally found the onethousand and one who finally did not reject but instead agreed be your parthner.
How many of us can really face 1000 rejection just only to wait and find that very 1 will not reject you? Very few of us can, pratically in real life.
On an average, the majority of us can endure till the 3rd or 5th rejection and then we most of us will finally give up and drop the idea of everything we had orginally believed in and once held that strong and firmly to. The majority of us, cannot even last till the 10th ! Try imagining for the case of Mr. Colonel Kentucky who lasted till the 100&1. All he just need is just that very 1 who will be willing to help him and do with him.
Aftermath of Success
It was at the age of 65 that this retired Colonel become began on this franchising fast food resturant chain business. In the whole process of it, he was himself pretty much in heavy debt before he had became successful. All that he had taken with him in search of potential franchise parthners was merely USD $105 at that point of time
His idea that he was selling on franchising was that the restaurant owners to pay him a small percentage on the pieces of chicken sold in return.
After his success of franchising in ten years time or less in the year of 1964 , he sold his KFC corporation for USD $2 million to a parthnership of businessman headed by
John Y. Brown, Jr
.
Ever since being successful, his image has remain till today as an iconic symbol of KFC.
Mr. Colonel Kentucky used his stock holding funds after which to create the Colonel Harland Sanders Trust and that this Colonel Harland Sanders Charitable Organization, aid charities and fund scholarships. His trusts continue to donate money to many groups.
Try to imaginating this it was only from $105 that he had started and not to forget of being in heavy debts and yet he persistantly preserve standing firm to what he had wanted to achieve and he did it !
Impossible , Possible !
Now how many of us can really hold on and to continue from where we had started off with? Not to forget when you are in a state of heavy debts and only a miserable amount of small money to do what you had wanted. It seems and sounds most impossible to achieve but this man , Colonel Harland David Sanders whom is known by most of us as Mr. Colonel Kentucky had proven this impossibility , possible and acheiveable.
Life is always full of impossibilities but however yet possible ! Will the impossible , be as it is impossible or will the impossible be transfromed into possibilities? The one and only person who can answer this question is only but YOU, my dear reader who is reading my article.
Do Charity after Succeeding
But again never forget one thing after you have successed ! Do Charities works. Contribute to charity. This is one very major and most important factor of all successful people in life throughout mankind history across the world. This is definately one thing that none in history has ever failed not doing so !
The world does not owe you , anything netherless to say , Success , achievements and accomplashments. But ! You however on the other hand owe the world and soceity to each and every Success , achievements and accomplashments that you had be it the good or the bad.
Repaying by showing your thanks and gratitutde as well appreciation to the world and society by doing some kindness of charity is the least thing that you can do. This is not one thing you should ever miser about. Don't you forget that what the world and society can give to you can also be taken back.
Life story of Colonel Harland David Sanders aka Mr. Colonel Kentucky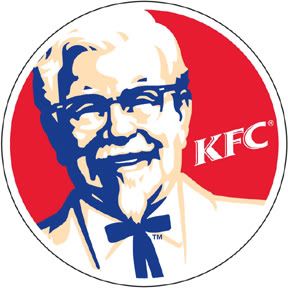 Sometimes, it does make us wonder on if harsh conditions , circumstances or environment makes a push factor for a person to be successful? Just perhaps only, it might be probably true !
Let's us look at the background of Colonel Harland David Sanders aka Mr. Colonel Kentucky.
Our Mr. Colonel Kentucky was not in happy family & was poor as a child. His own flesh and blood father died when he was 6 and this had ended him having to cook for the entire family. As a gradual matter of time, he ended up as a school dropout and he even ran away from home after he was frequently beaten up and abused by his stepfather when his mother had remarried.
During the early years of his life before he had enlisted himself into the military and eventually a Colonel, he onced held several odd jobs here and there such as steamboat pilot, insurance salesman, railroad fireman and even as a farmer.
Life was not easy and nice on him but all of these had only made him to become a stronger person. As the old saying always says : " whatever that does not destorys you will only make you stronger. " These were all part and parcel in the moulding and shaping of who he will be into in the later stage of his life. His turning point of life and real starting point of life began only after he had retired.
When he was 40, he cooked chicken dishes for a small community of people who stopped by at his service station. He did not had an resturant initially but as his popularity grew, he had moved into many places from a small service station to a motel and a seat resturant followed by a Cafe and so on. In this whole process, it had taken him 9 years into developing his secret chicken recipe which is better and faster than pan frying as he had used pressure frying instead.
In the year of 1935, he was given the honorary title "Kentucky Colonel" in 1935 by Governor Ruby Laffoon. He was "re-commissioned" in 1950 by Governor Lawrence Wetherby. It was also in the 1950s that he had began developing his distinctive appearance, growing his trademark mustache and goatee and donning a white suit and string tie.
This was where the typical potrayed image, today and how come this man came to be known as Colonel Kentucky all started from.
It was not only until the age of 65 that his real transformation in life and career really begun.
His Kentucky Fried Chicken business was officially launched in the year 1952
His death came on December 16, 1980 as a result of leukemia when he died in Louisville, Kentucky. His body had laid in the state rotunda of Kentucky State Capitol. His funeral was at Southern Baptist Seminary Chapel attended by more than 1,000 people whereby he was buried in his typical and characteristic white suit and black western string tie in Cave Hill Cemetery in Louisville
After his death, he was portrayed by voice actors in Kentucky Fried Chicken commercials in radio and an animated version of him has been used for television commercials.
Looking Back
What Mr. Colonel Kentucky had left behind even till today after his success is a legacy and legend
Looking at his life story, what are the things that we can conclude?
1) Harsh and cruel conditions are a good push factor for people to be determined to be successful
2) Determinations, Persistancy, Preservarency and being Thick skin is essential
3) Age is never a factor and so is education level where success in life is of concern
4) Success is built up on strong foundation of your past experiences
5) You need to acquire Skills and ideas that can sell to be successful
6) The Right Time, Right Place, Right Moment, & most of all, Right Person leads to success
7) Have an ambition and aim in life ! Never forget what you want and never give up getting it
8) Be patience & be calm and sharpen yourself before success arrives
9) Be daring , creative and innovative to try new things others never done before
10) Have proper planning for everything & have a believe in Life
Does his life story and success story gives you inspiration and motivation? Or is it anything otherwise?
Do share your views and hope you had enjoyed reading this article
Videos
Sources :